Jerry Davis was there!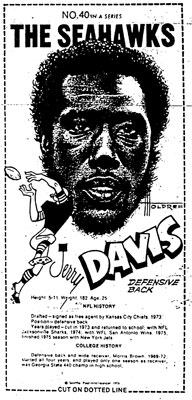 Pre-76
College letterman for 3 years
Played with Jacksonville (WFL) 1974
Signed by Jets 1975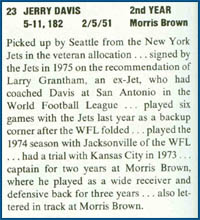 Collecting Jerry Davis?
1976 Post-Intelligencer mini poster, #40
Note: We're looking for more information on Jerry Davis! If you have any information to assist us, please drop us a line! It's our goal to eventually have stories on all the pioneers from the 1976 Seahawks!