Solomon Freelon was there!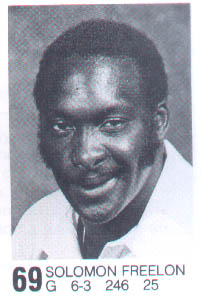 Pre-76
Little All-America selection
All-Southwestern Athletic Conference selection 2 years
Drafted 1972 (Oilers)
DNP 1975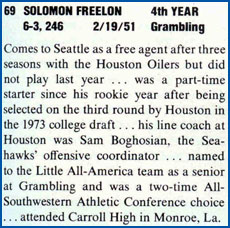 From: Patrick Gagnon
Sent: Wednesday, April 30, 2003 1:52 PM
Subject: Re: Solomon Freelon
After spending 1972-74 with the Houston Oilers, Solomon Freelon played with the Edmonton Eskimos of the CFL in 1975 and 1976. You can check the Eskimos Media Guide (pdf file) at their website.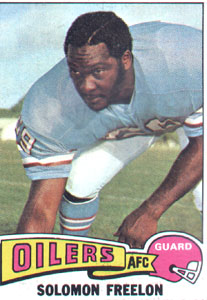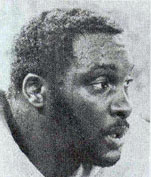 Collecting Solomon Freelon?
1975 Topps #437

Photo Source: Chron.com