Robin Ross was there!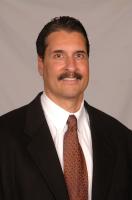 'Hawk Cuts Due Today The arrival of these final 24 plus the addition of Washington State tackle Robin Ross, who did not sign with San Francisco and thereafter cleared waivers, brought the camp player count to 88, not counting rookies Steve Niehaus and Sammy Green who are in the ALl-Star camp in Evanston, Illinois.
Robin Ross
Linebackers
Alma Mater: Washington State 1977
Robin Ross is in his first year on the Oregon State University coaching staff, officially joining the program Feb. 16, 2005. He has coached 28 seasons, including 26 at the collegiate level.
Ross arrived on campus after spending four seasons as the special teams and tight ends coach at the University of Oregon. While with the Ducks, he helped the program win the 2001 Fiesta Bowl and guided the special teams unit to national rankings for kickoff and punt returns every season.
Prior to his second stint with Oregon he served as the linebackers coach for the Oakland Raiders of the National Football League. He helped the Raiders to the AFC West title in 2000 with a 12-4 record and to the conference championship game, falling to the eventual Super Bowl champion Baltimore Ravens. He also was a member of the 2001 Pro Bowl coaching staff.
Ross' first tenure at Oregon began in February of 1997, spending two seasons as the defensive line and linebackers coach. His work helped Oregon play in a pair of bowl games, including defeating Air Force in the Las Vegas Bowl.
Ross has served as a defensive coordinator at four institutions, the last at Fresno State University for the 1996 season. He also has been the coordinator at Western Washington University for 1994 and '95, Iowa State University for the 1987-93 seasons and the University of Cincinnati for the 1985 campaign. While at WWU the Vikings' were ranked No. 1 in NAIA for five weeks in '95 and his 1994 defense was first in the nation for scoring defense. He also improved the defenses at ISU and UC from previous years.
He also has coaching experience as a the defensive line coach at Washington State University for the 1986 season and at Long Beach State University from 1977-83. LBSU won its only Pacific Coast Athletic Association title during his tenure.
Ross began his college playing career at Rio Hondo Community College in Whittier, Calif., playing two seasons (1972-73) and earning first team All-Southern California Conference as an offensive lineman. He transferred to Washington State University for the 1974-75 seasons where he earned Honorable Mention All-American and second team All-Pacific-8 Conference honors . He was a 10th round pick of the San Francisco 49ers in 1976 and played for the Seattle Seahawks for one preseason.
He earned a bachelor's degree in physical education from Washington State in 1977. Ross is a Native American (Cherokee). His wife's name is Jean.
Ross Profile
Assignment: Linebackers
College: Washington State, '77
Year at OSU: 1st
Recruiting Area: Los Angeles
Age: 50

Previous Employment
Long Beach State, 1977-83
Cincinnati, 1984-85
Washington State, 1986
Iowa State, 1987-93
Western Washington, 1994-95
Fresno State, 1996
Oregon, 1997-98
Oakland Raiders, 1999-2000
Oregon 2001-2004