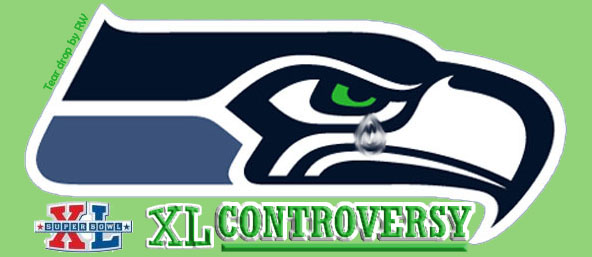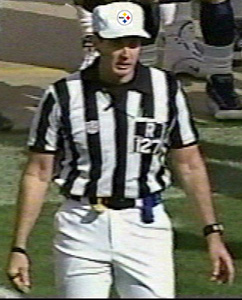 Source: Miami.com
Posted on Mon, Feb. 06, 2006
Throw a flag on these Super Bowl referees
BY JASON WHITLOCK
Kansas City Star

DETROIT - What crime-ridden, boarded-building, automotive-industry-ravaged, snowy Detroit couldn't do, an NFL officiating crew pulled off with relative ease in front of plenty of bored-silly football fans inside beautiful Ford Field.

Pittsburgh's one-for-the-thumb Super Bowl will be remembered as the game when physically overmatched referees and heads-buried NFL executives flipped non-Steelers fans an XL middle finger.

But make no mistake about Super Bowl XL, the performance of referee Bill Leavy and his crew overshadowed Pittsburgh's heroics and Seattle's blunders.

Paul Tagliabue's league has an officiating crisis. Bogus, inconsistent flag-throwing and rule-interpreting is making the national pastime difficult to take seriously.

Source: ESPN
Steeling one: Hawks get robbed
By Skip Bayless
But on this night, the Steelers had their own version of your 12th Man. He wore a striped shirt and a whistle. He threw a flag.

Too bad your Seahawks didn't have Porter in their postgame locker room. Had he been a Seahawk, he surely would have filled tapes and notebooks telling the media how the refs stole the game.

Source: The Toronto Star
TV unveils zebras at their worst
Lousy officials simply hijacked The Big Game
Feb. 6, 2006. 01:00 AM
CHRIS ZELKOVICH
The fact that calls were blown on the NFL's biggest stage was bad enough, the fact that almost every call went against the underdog Seahawks no doubt had Seattle conspiracy theorists throwing lattes at their TV sets.

Source: ESPN
Game's third team upstaged Steelers, Hawks
By Michael Smith, ESPN.com
Here's what referee Bill Leavy's crew did, point blank: It robbed Seattle.

It's like the Seahawks said: Not taking anything away from the Steelers, but keep it real.

Source: FOXNews, GBLOCK, aired 2/6/06
Sheppard Smith
"They stole the Super Bowl."

Source: MSN
Holmgren takes shot at Super Bowl officiating
Seattle coach laments having to 'take on the guys in the striped shirts, too'
Source: Sports Illustrated
Opportunity lost: Seahawks can't overcome "uncharacteristic' mistakes
Posted: Sunday February 5, 2006, 10:35 PM
Two calls by the officials that Seattle will be debating all winter, spring and summer. That mess directly resulted in 18 lost points -- including a disputed Steelers touchdown -- two lost first downs, 176 lost yards.

And one, bitterly lost Super Bowl.

Source: FOXSports
Refs were far from Super in this one
Kevin Nench / FOXSports.com
I've never felt so empty being right. I feel dirty. I wish I'd been wrong. The Steelers did not deserve to win this game. They were not the better team. O'Connor was right. Seattle was the better team.

I've been shrieking hysterically about the terrible officiating in the NFL and warning that some day the brutal calls were going to affect the outcome of the Super Bowl. That some day was Sunday.

Source: Wikipedia
While Steelers fans were pleased with the ultimate outcome, fans of the Seattle Seahawks and numerous other neutral observers who saw the game voiced their complaints and anger over the officiating. Critics of Bill Leavy and his crew charged that the officials had been biased, wrongly nullifying several key plays made by the Seattle Seahawks' offense, and going out of their way to penalize Seattle but not Pittsburgh.

Following the game, an online ESPN SportsNation poll asked visitors what they would remember most about Super Bowl XL. As of 11:29 AM PST on Monday, February 6, 2006 with 63,799 votes tallied, the choice "Poor officiating" (42%) led the pack, well-ahead of the second place "Jerome Bettis wins then retires" with 30%.