Edwin Bailey

"When I walked into the Kingdome for the first time, I hyperventilated." -- Edwin Bailey

College:
South Carolina State, first-team NCAA Division I-AA All-America in 1980.
Acquired:
5th Round Draft 1981
Notable:
At the time of his retirement, he had started 120 games for the Seahawks, more than any offensive linemen in the team's history...Ranks seventh all-time among Seahawks for games played...Ranks sixth all-time among Seahawks in games started...Started all seven postseason games in Seahawk history.
Source: Seattle Times
Sports: Wednesday, April 17, 1996
Seahawk Drafts: Best & Worst
By Craig Smith
Best drafts
1981 - The Seahawks got a Pro Bowl safety in Kenny Easley in the first round, a solid fullback in David Hughes in the second round, an 11-year guard in Edwin Bailey in the fifth round and a special-teams contributor in Eric Lane in the eighth round.


"I take great pride in my family. They are my primary source of motivation." -- Edwin Bailey


Source: Seattle Times
Sports: Saturday, August 01, 1992
Bailey Decided He Couldn't Toe Line -- Slowed After Surgery On Knee, Left Guard Retires
By Craig Smith
KIRKLAND - Edwin Bailey fired himself as a football player yesterday because he couldn't meet his own standards.
Disappointed with his attempted comeback from reconstructive knee surgery last fall, Bailey announced his retirement at a press conference where he was flanked by his wife, Cherise, and 17 teammates.
"I don't have the pop anymore in my legs," said Bailey, who played 11 seasons and set the club record for games played and started by an offensive lineman.
The left guard nicknamed "Pearl" said he thought he had been playing adequately early in camp until he saw himself on videotape. As camp went on, the loss of quickness became more apparent to him.
"There were a couple of stunts where I knew what to do, I knew what the coaches wanted, but my legs just wouldn't get me there or I couldn't react quick enough to block them," he said.
Bailey's final play in practice as a Seahawk came Monday and helped him decide to retire.
He suffered a minor injury to his right knee (the "good one") when a pile of teammates rolled into the back it.
"When you're healthy and sharp, you can get out of the way of that," he said. "But I almost got trapped under it. That made me think, `That could have been my seventh knee surgery.' And after having six, I told myself I didn't want to have seven."
Bailey said he not only would be exposing himself to danger if he kept playing but also would be endangering running backs and quarterbacks.
"I don't want to be a liability," he said.
Bailey was a leader and one of the most popular players on the team.
"He played as a pro with great pride and he retired in the same manner," said Coach Tom Flores. "He was one of our tough leaders. That will be hard to replace. We'll replace him with a player and we'll go on. But it's hard to replace a guy who is a leader."
"It's a sad day," said guard Bryan Millard.
And emotional. Cherise Bailey cried as she talked about how much she had enjoyed living in Seattle. Edwin hugged several of his teammates after the press conference, during which he said, "I can't begin to explain to you how I'm going to miss these guys here."
The Baileys plan to move back to their offseason home outside Augusta, Ga. Bailey said he is considering a career as a teacher but that he would consider any opportunity to become an NFL scout.
Bailey said his only reluctance in retiring was that it could be interpreted as quitting.
Bailey was drafted by the Seahawks in the fifth round of the 1981 draft after a career at South Carolina State.
"When I walked into the Kingdome for the first time, I hyperventilated," he said. "I had never seen so many people in one place at one time."
He grew plenty used to the surroundings, though, playing in 139 games and starting 120.
Bailey made it clear he won't tolerate self-pity at having to retire.
Repeating a statement he made last September when it looked as if his career were over, he said, "If I complain, I should get hit by lightning."
Source: Seattle Times
Sports: Sunday, August 02, 1992
KIRKLAND - The Seahawks get a day off today after 11 straight days of practice. Some of the highlights so far:
Most sentimental scene - Edwin Bailey's retirement announcement on Friday, when he was flanked by 17 teammates.
Source: Seattle Times
Sports: Friday, July 23, 1993
-- Edwin Bailey, Seahawk guard from 1981-91 who retired in camp last summer, now is an assistant on the staff of South Carolina State, where he played.
Source: Seattle Times
Sports: Wednesday, May 05, 1993
Millard, a two-time Pro Bowl alternate, joined the Seahawks in 1984 and played 191 games, more than any other offensive lineman in club history except Edwin Bailey. Bailey retired last summer after 139 games.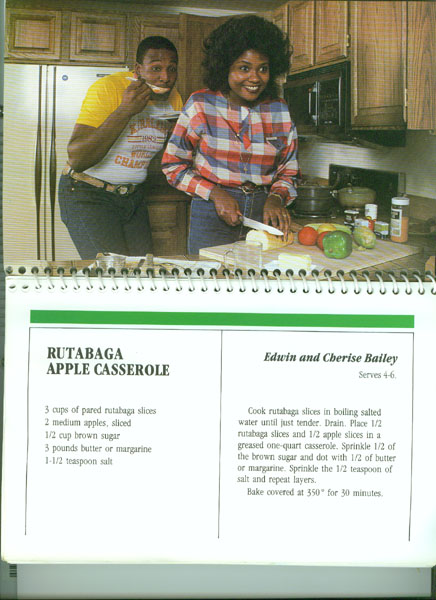 Sports: Sunday, July 21, 1991
Plan B Or No, Bailey's Loyalty Isn't Shaken
Steve Kelley
Quarterback Dave Krieg was rolling in the pocket. Guard Edwin Bailey was rolling with him. It was a play they had run together hundreds of times, a piece of football choreography they could see blindfolded.
Bailey felt trouble coming from Krieg's blind side. He stopped to block the intruder. He planted his leg and heard that dull pop all football players fear.
It was late in the fourth quarter of a November game with the San Diego Chargers, a must-win game in the Seattle Seahawks' mad-dash attempt at a wild-card playoff berth. It was late in Bailey's 10th, and maybe best, season.
He felt the pain, but this was the 11th week of the season and, that late in the year, every NFL lineman hurt. This was too close a game, too big a game for Bailey to leave.
"The knee felt a little funny. I knew there was something wrong with it, but the adrenaline was flowing and we were driving," Bailey remembered yesterday. "I didn't realize how bad it was until the next day when it was swollen."
The Seahawks won 13-10 in overtime, but the next day Bailey discovered he had a hairline fracture of the right knee. There were five weeks left in the season. Five weeks that wouldn't belong to him. Five weeks he would spend moping and rehabilitating; playing with his new son, Raymond, and avoiding the Kingdome.
"I can't go to the games," he said, "but I'll tell you it was just as hard sitting there watching them on television. Sometimes those games got to be too much. I had to turn the television off for a minute.
"You watch it on TV and you pretty much know what plays they're going to run and you start feeling like you're actually there. But the end of the game, I'm perspiring, screaming at the refs, doing pretty much everything I'd do if I'd played. After the game, I've got to take a shower."
In Bailey's absence, journeyman guard Darrick Brilz played well. The Hawks won four of the final five games and finished 9-7, barely missing the playoffs.
Still, Bailey begins his 11th training camp the way he has begun every training camp since Reggie McKenzie retired after the 1984 season. He is the starting left guard.
When McKenzie played, Bailey was the hunter, stalking McKenzie, learning from him, hungering for his job. Now, at age 32, the hunter has become the hunted. There are younger legs after his job.
In the old days, jealous veterans distanced themselves from their competition. If they gave any advice, it probably was bad advice.
Times have changed.
"You want to help everyone out as much as you can," Bailey said. "Reggie helped me a lot. This game is all about competition. I don't ever want to come into camp feeling relaxed about my game. I don't think I've ever had an opportunity to. I've always felt like I was going to get pushed.
"You never know in this game. I never want to feel like I'm a lock for a job. I never want to get lax. I always like to think there's a Lou Gehrig out there in the wings.
"I'm my biggest critic, but I'm also my biggest fan. I figure if I go out and do the things I'm supposed to do and play the way I'm supposed to play, then I can let the chips fall where they may. As long as I'm doing what I'm supposed to be doing, let somebody else decide who's supposed to start."
Bailey has played 136 games and started 117, all with the Seahawks. This winter, the Hawks didn't protect him. As a Plan B free agent, he was allowed to entertain offers from other teams.
Instead, he stayed in Seattle. This is the final year of his contract. He has reached the age where he must ask himself if this is the last year of his career.
"It's a year at a time, now," he said. "I'll get this year in and let next year take care of itself. To be honest, when I was out there as a Plan B guy, I was hoping nobody would call me. I didn't want to have to make a decision on whether or not I wanted to leave Seattle.
"I ended up talking to a few teams, but I never really went in and talked contract with any of them. I really didn't want to be put into that position where I had to make a decision. Seattle is still my football home. I'm pretty happy right here."
Even in this peripatetic era of pro sports, loyalties die hard. There is a core of veteran Seahawks - Bailey, Krieg, Paul Skansi, Bryan Millard, Norm Johnson, Jacob Green, Jeff Bryant, Joe Nash - who have stuck together for most of a decade, desperately seeking a Super Bowl. For them, the clock is ticking and the odds are lengthening.
"I keep coming back because I like what I do and I think I'm pretty good at it," Bailey said. "At one point in your life, it's difficult to say what you're good at. I don't want to sound too conceited, but I think I'm pretty good at playing football. This is what I do best at this stage of my life.
"Until I'm proven wrong, I'm going to continue to play. I like the idea of getting better each and every year. I like the way I go about this job. I like the people I'm playing with. And I'm still in search of that Super Bowl ring. Sure, that's a part of it."
A large part of it.
Steve Kelley's column usually appears Sunday, Monday, Wednesday and Friday in the Sports section of The Times.