John Harris
Source: Norm Evans' Seahawk Report, January 6, 1983
RumorCentralRumorCentralRumorCentral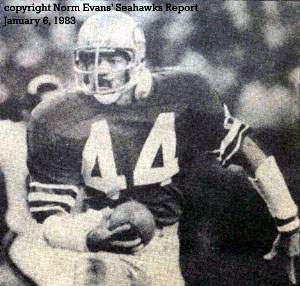 Since the resumption of the NFL Season, the Seattle secondary -- cornerbacks Keith Simpson and Dave Brown and safeties John Harris and Kenny Easley - has drawn rave reviews everywhere. Typical of the comments about the Seahawks' last line of defense were those offered by New England Coach Ron Meyer and Cincinnati quarterback Kenny Anderson. Said Meyer: "That unit is one of the best in the NFL today. There's a lot of talent there and those four guys really know how to work together. I can only see them getting better and better, which is scary because they are one of the best secondaries in the league as far as I'm concerned." Added Anderson: "Seattle has one of the best defenses in the league, especially at stopping the pass. We watched film on them and we knew they would be tough. They didn't disappoint us. Seattle is good against the pass because they have very good people back there. They are all big and strong, they move well and they react to the ball and read the quarterback. Besides that, they hit. It's one of the tougher secondaries in the league for me to throw against." The Seahawk secondary, for the first few games after the season resumed, was leading the NFL in pass defense, giving up just 106.5 yards per game.
John Harris, the Seahawk safety many felt was overlooked in last year's all-star balloting, made another solid case this season with four interceptions. Last season, Harris led the entire AFC in swiped passes.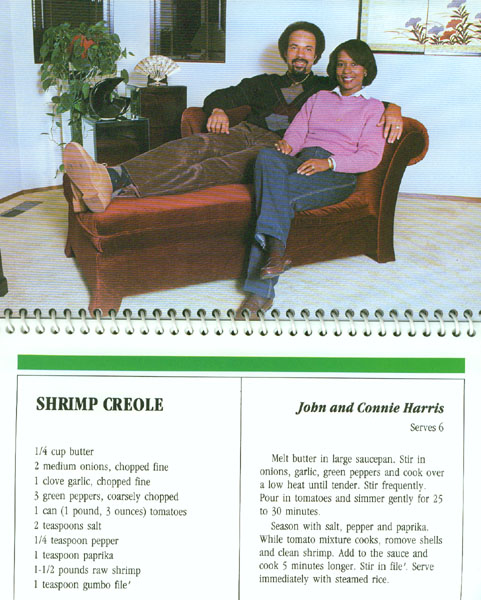 Source: Norm Evans' Seahawk Report, Oct. 29 – Nov. 4, 1979
A Seahawk Blueprint: from expansion to contention
By Gary Huff
In the third year, Seattle went 9-7 and barely missed not only a spot in the playoffs but also the division championship. Much of the improvement can certainly be traced to the development of the young players acquired during the previous two campaigns. But again in 1978, Jack Patera and John Thompson used all available means to improve the team. In the draft, the Hawks added Keith Simpson (1st round), Keith Butler (2nd), Louis Bullard (5th) and John Harris (7th). Again there was one disappointment. Third-rounder Bob Jury fell behind Harris at free safety and as a result wound up in San Francisco. At last report, Jury was no longer in the NFL.
Seattle also used the trade route to good advantage in 1978, acquiring Efren Herrera and Bill Gregory from the Cowboys. Herrera cost Seattle a fifth-rounder whereas Dallas got sixth round pick and an exchange of third round drafting positions for Gregory. Detroit gave up Ernie Price for defensive lineman Bill Cooke (who has since returned) and Seattle's position in the 1979 eighth round.
As in prior seasons, several free agents made the 1978 team. Still with the Seahawks are Kerry Justin and Brian Peets.